Giveaways from New to You Authors!
This week I will be spotlighting authors that I know behind the scenes. These are some talented writers and I hope you check out their work. If you enjoy what you read, please leave a review. Reviews make a big difference and are the greatest thing a reader can give an author.
We have a long list of PRIZES from these fabulous authors so don't forget to enter the giveaway at the bottom of the page!
Happy Reading!
~Lydia
---
See something you like?
Click the cover to visit that author's Amazon page!
---
Christopher Nash, a man of the world is disgustingly wealthy and to some a notorious womanizer. His methods in sex and women are the same as in his business dealings—execute a plan and always get what he wants. After rescuing a sassy and gorgeous woman, something behind her eyes makes him want to take care of her.
…and surrender to him.
Brooklyn Jameson literally stumbles at the feet of a mysterious man. Handing her an unusual business card offers the opportunity to meet again. At the appointed time and place, he makes an offer she can't refuse. Life is about to change when she accepts the proposition—four weekends unlocking her wildest fantasies of pleasure. In the end, can Brooklyn trust Christopher and surrender to every dark desire inside Apartment 18B or run away when he breaks her heart?
---
The last person disgraced reporter Faye Lewis wants back in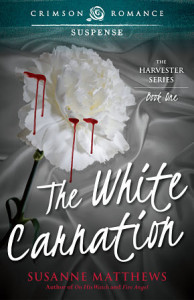 her life is Detective Rob Halliday, the man she blames for ruining her career and breaking her heart. But when she finds an old friend murdered, he's the one she calls.
For the past year, Rob and his team have been hunting the Harvester, a serial killer who ritualistically murders new mothers and vanishes with their infants. What Rob doesn't need is another case, especially one involving his ex-fiancée.
Then Faye is assaulted, and Rob realizes the cases are connected. She may hold the answers he needs to find the elusive killer. But the more they investigate, the more complex the situation becomes. Can they set the past aside and work together, or will the Harvester and his followers reap another prize?
---
Tamara Hoffa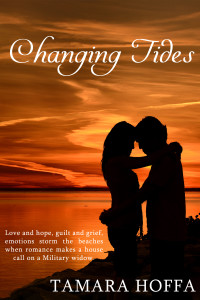 When Marine widow Monica Montgomery's son tore his ACL sliding into home plate, the last thing she expected to find at the hospital was a second chance at love. But the six foot six orthopedic surgeon tempts her to play doctor.
Too bad her teenage daughter is hell bent on keeping the Navy Lieutenant Commander's love boat anchored in port.
Dr. Jason Knight has patched up military men and women from Afghanistan to Okinawa. Now he faces his greatest challenge, filling the hole in the lives of this broken family.
---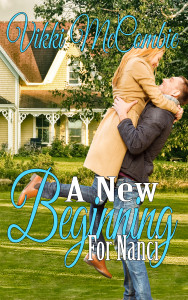 When grief pulls her life apart, will she seek a new beginning, or will fear keep her from finding a forever kind of love? On the day Nanci discovers she's going to have a baby, she receives the devastating news every Navy SEAL's wife never wants to hear. Her husband's death sends her into the depths of despair. As she struggles to accept, she's grateful for the support from the officer assigned to her.
Will she turn to God letting Him show her the path to a new beginning, or will fear of loving and losing keep her locked in the past?
When Lt. Daniel Foster's appointed to assist a SEAL's widow, the last thing he expects is a woman who can break through the barricade guarding his heart. As he helps her with the aftermath, he offers her a shoulder to lean on, but would like to offer more. Should he allow their friendship to blossom and trust God will show him lowering his defenses is the only way to love?
---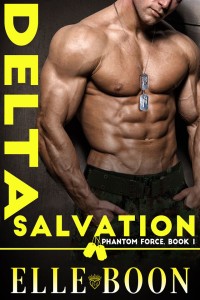 FAILURE IS NOT AN OPTION…For Navy SEAL Kai, he takes that vow seriously. Keeping Alexa safe is his number one priority, even if it means his heart is laid bare.
A NAVY SEAL 'Failure is never an option' and Kai lives by that SEAL code. He and his team have rescued Alexa not once, but twice, and now he is faced with the biggest challenge of his life. Alexa has come to mean more than she should, but his life is too dangerous for hearts and roses, and she has had too much heartache to settle for anything less.
A DAMSEL IN DISTRESS… Alexa is tired of all of the curveballs life has thrown at her. The final straw comes when she is confronted with a six foot plus man, who could either be her salvation or her downfall. It is up to her to convince her stubborn SEAL that they are worth taking a chance on.
MORE THAN MEETS THE EYE… When Alexa's past is revealed and she and Kai find out she is not who she thought she was, some of the world's most wanted come out to play. Can the team keep her alive long enough for her to prove to Kai that what they have is worth fighting for?
---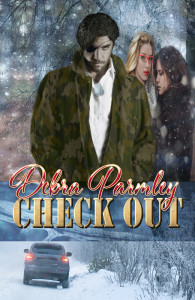 When Marine veteran Nash Ware walks into the library where shy librarian Betsy Bobbin works, she's intimidated by the handsome man who wears an eye patch and an attitude. Her car has a flat in a storm and Nash comes to her rescue. A fight outside a bar between an angry Nash and a drunk frightens Betsy. She's fallen for him but is it safe to fall in love with a wounded veteran with PTSD? Betsy is torn. Will love and trust win out over her fear before it's too late? 
Nash has found the girl of his dreams, but his wounds run deep. His ex-fiancé was repulsed by his eye and his eye patch, and manufactured drama like bees do honey. However, real drama surrounds Betsy, when a stalker comes after her sister. 
---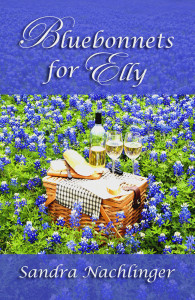 When Elly moves to Shannon Ridge, Texas, she expects to fill her days helping her grandmother—doling out medications and running errands. Still smarting from her fiancé's  betrayal, the last thing she needs or wants is a man, especially a good lookin' one. She's been down that road before.
Derek White's wife left him without a word, and he's reluctant to get involved with another woman. But Granny Macauley's granddaughter sure is tempting. He still doesn't understand why Jeanette left him, so how can he explain that to Elly? And can he be sure he's legally free?
Granny says some things come along only once and you have to grab them while you can. But when Derek's past threatens and Elly's ex-fiancé reappears, she must decide—give her former love a second chance or gamble on a man whose history may ruin everything.
---
Marianne Rice
Event planner Sage Wilde has lots of lists and no time for a relationship… 
Precise to a fault, Sage plans everything—meetings, meals, and sex. She may appear to be a strong, independent woman, but on the inside, she's still hurting from parent neglect, and is bitter toward the idea of love. But when she learns her youngest sister can't carry a child, she forfeits her body and freedom to pregnancy, and commits to the role of a surrogate mother.
A sexy firefighter looking for love…
Firefighter Luke Riley's morning gets a little brighter when he's called to a clinic, and spots a blonde beauty wearing killer red boots. It's unusual for a woman to push away his advances, but Luke is attracted to her confidant nature and strong personality. It's not long before he wears her down, and she finally agrees to a first date.
Who says you can't mix work with pleasure?
Sage blames her growing affections for Luke on pregnancy hormones. But one last hoorah before her belly swells sounds like a well-planned thrill. After a few passionate nights, the line between love and lust begins to blur—leaving her more confused than ever. Sage may claim not to want children, but when she befriends Luke's troubled foster sister it proves there's a heart inside of Sage waiting to be loved and Luke is ready to make her The One.
Will Sage soften to the idea of commitment? Or will Luke stand by as the woman he loves plans a future without him?
---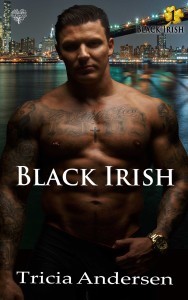 Abbey couldn't believe he was gay. She nearly ran away from her dreams of being a children's book writer when she was introduced to her illustrator Sloan O'Riley, a dark, sensual Irishman with incredible blue eyes. He certainly couldn't be good for Abbey's relationship with her boyfriend back in Iowa. How could she stay in New York and work with the sinfully sexy Sloan even if he was gay? And when Sloan is threatened with deportation, how far would Abbey go to keep him in the U.S.?
Sloan was forced to tell a little white lie. He had no choice. He couldn't let the sweet, beautiful, Abbey Wright flee from his life—not without a chance to explore the sudden desire he felt for her. But what would Abbey do if she ever discovered the truth about Sloan's sexuality—or learned the deeper, darker secret he's been hiding?
---
In the sleepy coastal Maine town of Penhallow,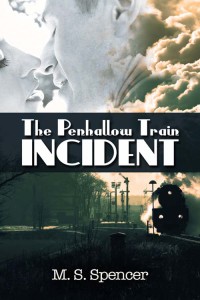 a stranger dies on a train,drawing Historical Society Director, Rachel Tinker, and curmudgeonly retired professor, Griffin Tate, into a spider's web of archaeological obsession and greed. With the help of the victim's rival, they set out to locate the Queen of Sheba's tomb. Their plans are stymied when a war erupts between the sheriff and a state police detective who want to arrest the same man for different crimes. It's up to Rachel to solve a mystery that includes two more murders, if she wants to unlock the soft heart that beats under Griffin's hard crust.
---
Giveaway!
Possible Prizes:
Changing Tides by Tamara Hoffa (eBook)
Mystic Wolves  by Elle Boon (autographed copy US only)
Delta Salvation by Elle Boon (eBook)
A New Beginning for Nanci by Vikki McCombie (eBook)
$5 Amazon Gift Card from Vikki McCombie
White Carnation, White Lily, White Iris by Susan Matthews (3 eBook Collection)
Black Irish, Heartland, The Troubles by Tricia Anderson (3 ebook Collection)
Apartment 18B by Gray Dixon (eBook)
Penhallow Train Incident by MS Spencer (eBook)
Sweet on You by Marianne Rice (eBook)