Returning to McCullough Mountain!
They're back!!!
I'm happy to announce, after many requests from readers, the McCulloughs are returning! We are once again going back in time. HOW TO LOVE HER is a sweet prequel to the McCullough Mountain series that takes place in the 1990's when Kate, the eldest McCullough sister, fell in love. We all know Anthony aka Ant, and wonder how he came to be part of this big Irish family, but now the truth is coming out!
Don't miss Kate & Ant's story this September 2016!
Also… A BIG McCULLOUGH BONUS!!!
You have two options to purchase
HOW TO LOVE HER!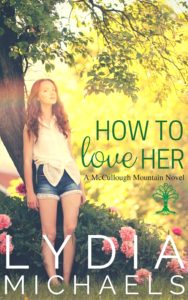 You can read HOW TO LOVE HER as a "stand alone" ($2.99)
Or you can Bundle & Save with the McCullough Mountain Box Set Collectors Edition, containing 8 McCullough Stories, including HOLD ME FAST, Frank & Maureen's story. ($7.99)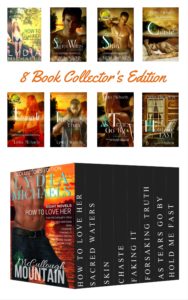 Kate McCullough has always been a good girl, but when one bad choice lands her in a heap of trouble, her entire life changes in the blink of an eye. If not for her accidental friendship with Anthony Marcelli, she'd be lost. 
Captivated by her wild charm and natural beauty, Anthony pushes for more than friendship only to have Kate pull back. He's determined to show her how great they could be as a couple, but she's the strong-willed sort, and adamant that they should only be friends. Refusing to give up, he risks everything to prove her wrong—even if that means going toe-to-toe with the craziest McCullough of all—her father.
How to Love Her is a prequel to Sacred Waters that will take readers back in time and return them to a place they love—McCullough Mountain.