The Degrees of Separation Trilogy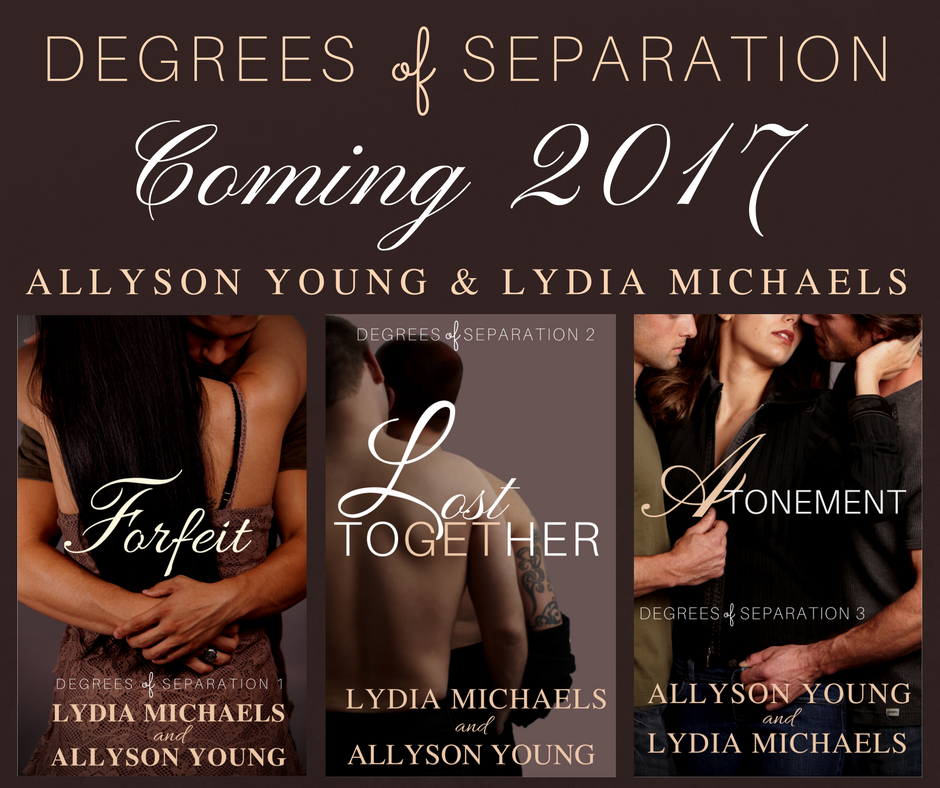 I am so excited to announce the Degrees of Separation trilogy that starts this month!
I hope you help spread the word, because it is definitely a new trilogy deserving of some buzz! #DOS is an emotionally driven story about a happily married couple (living blissfully within a D/s relationship) who fall on hard times when Austin, December's loving husband, loses control and addiction takes the lead. I'll warn you now, this is no ordinary love story and Allyson Young and I have definitely broken the mold of traditional romance with this one. And yes, all three books come with a warning.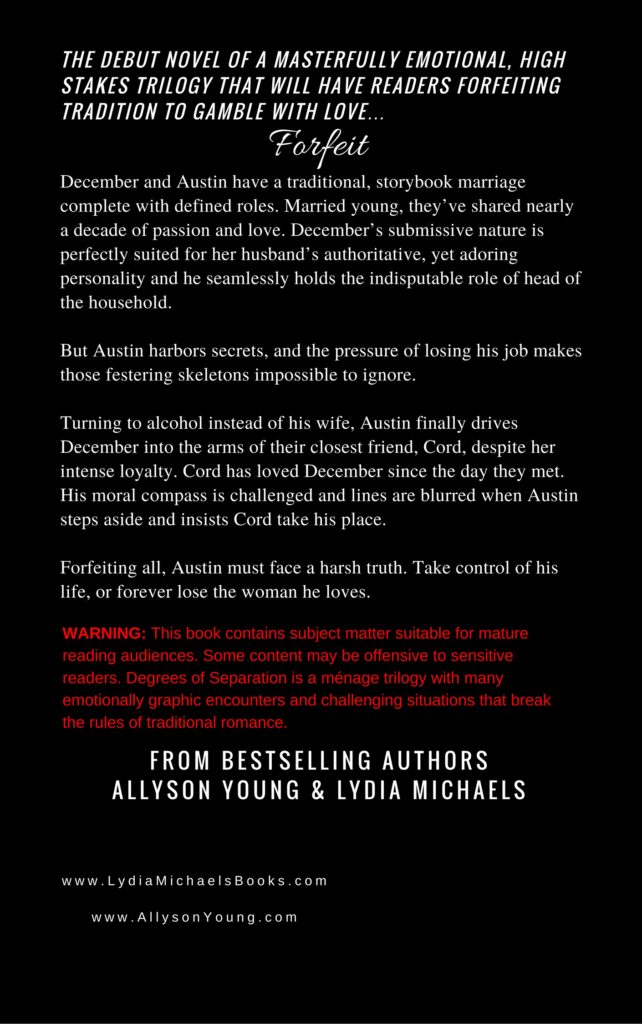 Here's what you need to know…
Release Dates
(Click titles to view Pre-Order details on Amazon)
February 28
March 21
April 4
And if you're a blogger and you would like an Advance Copy of the #DOS trilogy, Click here!
Allyson Young and I hope you enjoy what we've created! We can't wait to share these amazing characters with you!